KNIGHT FOUNDRY … PRESERVING OUR HISTORY
Sutter Creek's Historic, Industrial Crown Jewel. The Knight Foundry, set in the heart of Sutter Creek, is America's last water-powered foundry and machine shop. Established in 1873 by Samuel Knight, this extraordinary facility includes the unique historic equipment and machinery, still in place in its original context, just as it was during its gold rush-era heyday.
Knight Foundry is nationally recognized as a National Historic Mechanical Engineering Landmark and a California Registered Historical Landmark. The Foundry is listed on the National Register of Historic Places and has been named by the National Trust for Historic Preservation as one of America's eleven most endangered historic places.
Amador's Heritage
As a part of Amador County's industrial heritage corridor, the Knight Foundry will join the Kennedy Mine, Kennedy Tailing Wheels, Central Eureka Mine, and Miners' Bend Park to tell the story of how local industry created, and then contributed to, the viability of the Mother Lode communities of Sutter Creek, Amador City, Jackson, and others. The Foundry will serve as an educational resource that provides a unique window into Amador's history and heritage.
A Unique Educational Facility
The Knight Foundry is a premier relic of Mother Lode gold mining history. From precision equipment for our hard-rock gold mines, to the lights of San Francisco, to the impulse turbine systems that powered many of the state's hydroelectric plants, the Foundry literally helped to build California. This Unique facility will allow partnership opportunities for colleges and universities to provide hands- on training to engineering, museum studies, and history students.
A National Mechanical Engineering Monument
The Knight Foundry is the last water-powered foundry and machine shop in America, and one of the nation's best preserved 19th-century industrial complexes. The preservation and restoration of the Knight Foundry provides an unparalleled opportunity to protect the history of industrial technologies as they were traditionally implemented, and to pass them on to future generations.
Please join us in our efforts to preserve Sutter Creek's Knight Foundry!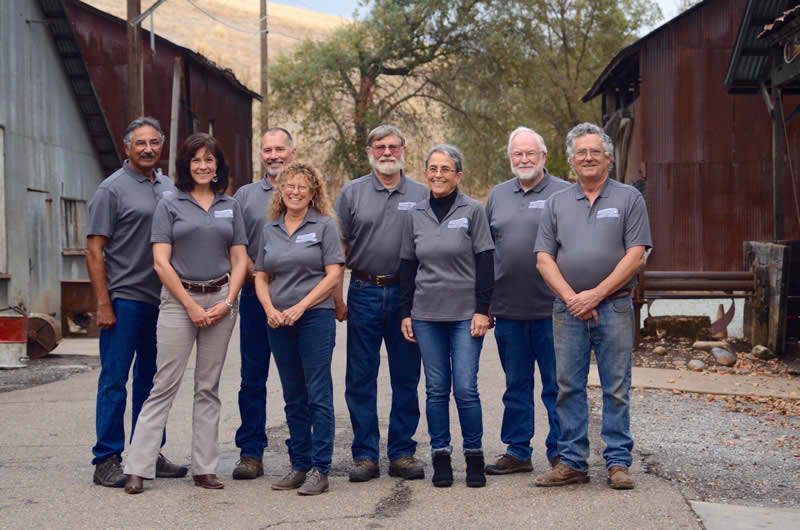 Meet the Knight Foundry Board of Directors!
(from left to right)
Frank Cuhna, Carma Zisman, Robin Peters, Josie Cadieux-Faillers, Ed Arata, Mimi Arata, Ronald Edgar and Joe Harralson
RECENT PRESS!
SACRAMENTO VALLEY: Knight Foundry: A Window into the Industrial Technology of the 1800s. By: Carl Gwyn (9-19-17)
MERCURY NEWS: California's newest historic site is pure gold for families. By: Jackie Burrell (9-8-17)
THE NATIVE SON OF THE GOLDEN WEST: Historic Knight Foundry the Last Water-Powered Machine Foundry in the United States. By Kimbery Wooten. (09-30-17)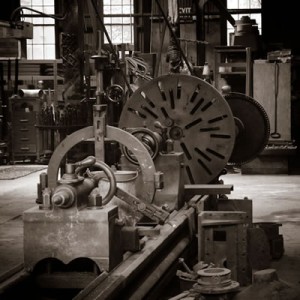 EXPERIENCE THE KNIGHT FOUNDRY!
Public Knight Foundry Guided Tours: Knight Foundry in Sutter Creek is America's last water-powered foundry and machine shop and a premier relic of Mother Lode gold mining history.
Join us for one of our Guided Tours on the second Saturday of every month. Upcoming tour dates include February 10, March 10, and April 14. No reservations are necessary.
Tours begin at 10 a.m., 12 noon, and 2 p.m. Admission is $10 for adults 18 and older, $5 for students age 5-17, free for children under 5.
Discover the compelling history that is historic Knight Foundry!
Knight Foundry hats, T-shirts, aprons, and more will also be on sale, along with Pinkerton Foundry patterns.
See you there! 81 Eureka Street, Sutter Creek.