KNIGHT FOUNDRY … TOURS & EVENTS
2nd Saturday Guided Tours at Sutter Creek's Historic Knight Foundry
Knight Foundry in Sutter Creek is America's last water-powered foundry and machine shop and a premier relic of Mother Lode gold mining history. Join us for one of our Guided Tours on the second Saturday of every month. Upcoming tour dates are Upcoming tour dates: March 10, April 14, May 12, June 9. No reservations needed.
KNIGHT FOUNDRY PUBLIC TOURS
Knight Foundry is open for PUBLIC TOURS on the second Saturday of each month.
Guided Tour Hours: 10am; 12pm; 2pm
Fee: Guided tours are $10 for adults 18 and older, $5 for students age 5-17, free for children under 5.
PRIVATE TOURS
Private Tours can be scheduled: 10.00 per person, minimum 100.00
Contact Ron Edgar 209-560-6160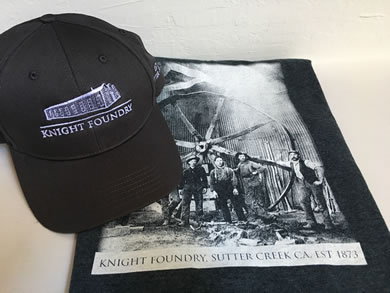 KNIGHT FOUNDRY MERCHANDISE
You will be able to purchase these items at the Knight Foundry Tour or Open House.
Knight Foundry Tee Shirt: $25 (Small to Extra Large) & XXL is $30
Knight Foundry Hat: $25
Knight Foundry Aprons: $40
Pinkerton patterns will also be on sale (great gifts!)
Need more info: theknightfoundry@gmail.com
UPCOMING EVENTS
Redesignation of American Society of Mechanical Engineers and Native Sons of the Golden West Plaque: Saturday, March 10, 11 a.m. The public is invited.
Knight Foundry 1st Anniversary BBQ: Saturday, June 9, 5 p.m. Tickets go on sale March 10.
Sutter Creek 2nd Annual Heritage Days: Friday-Sunday, September 21-23.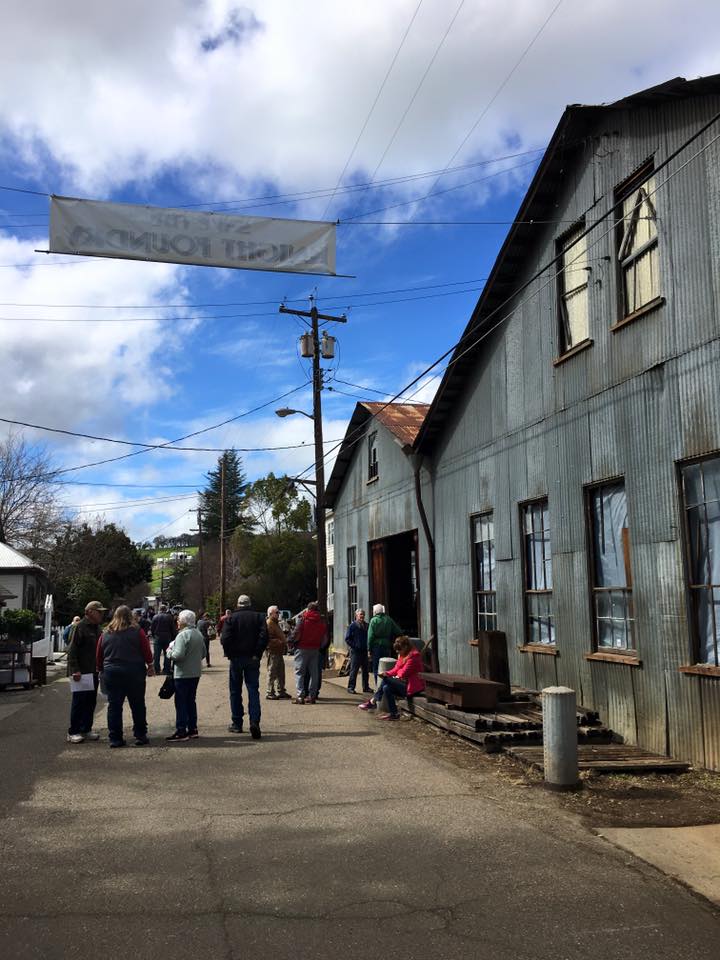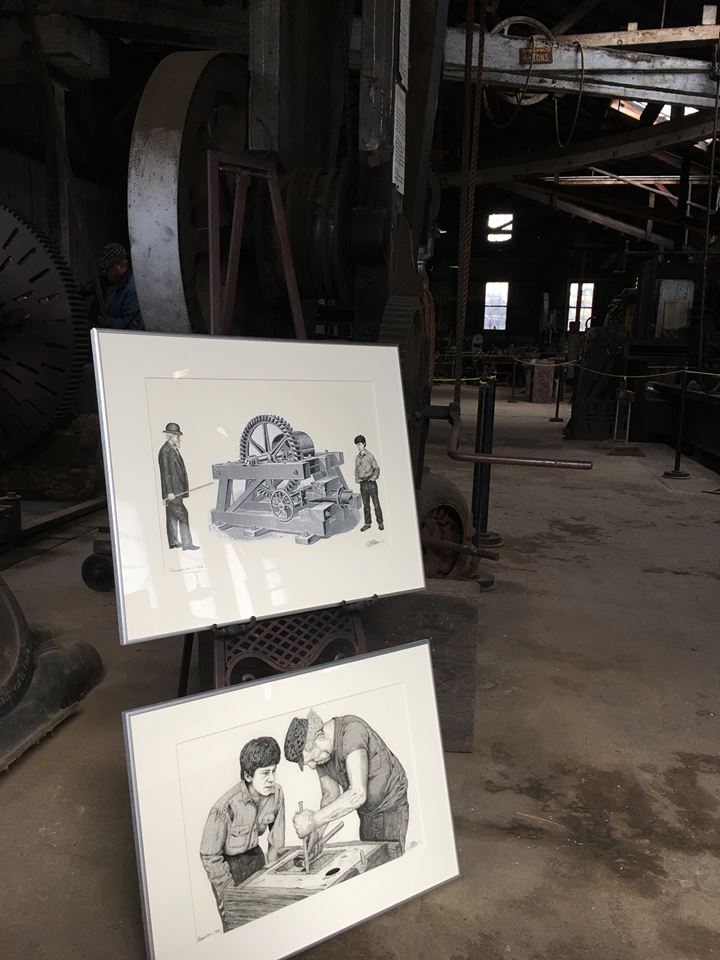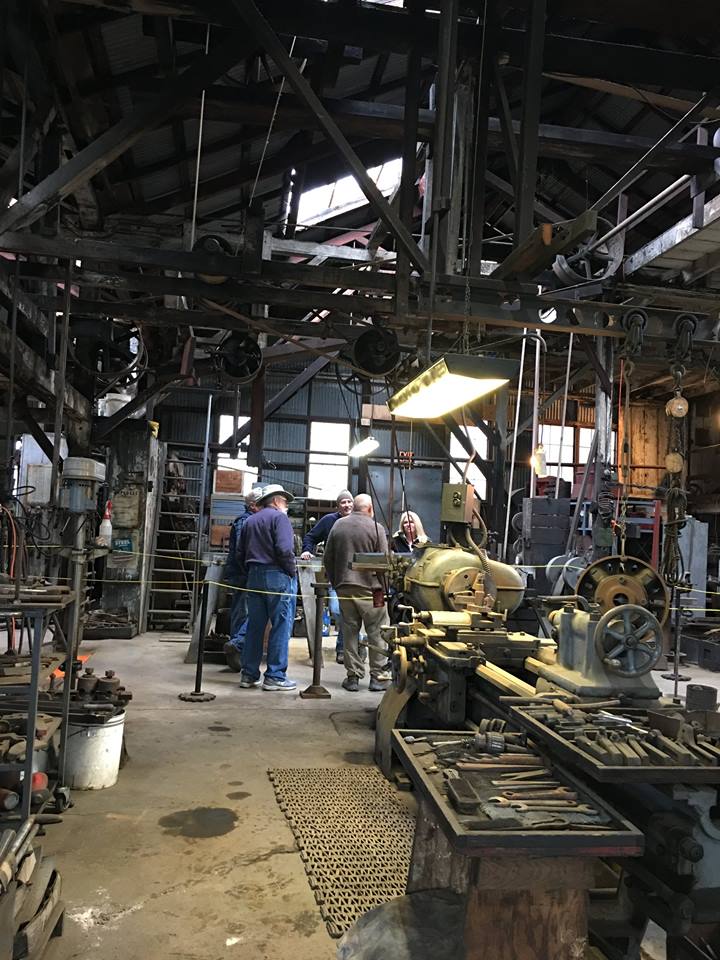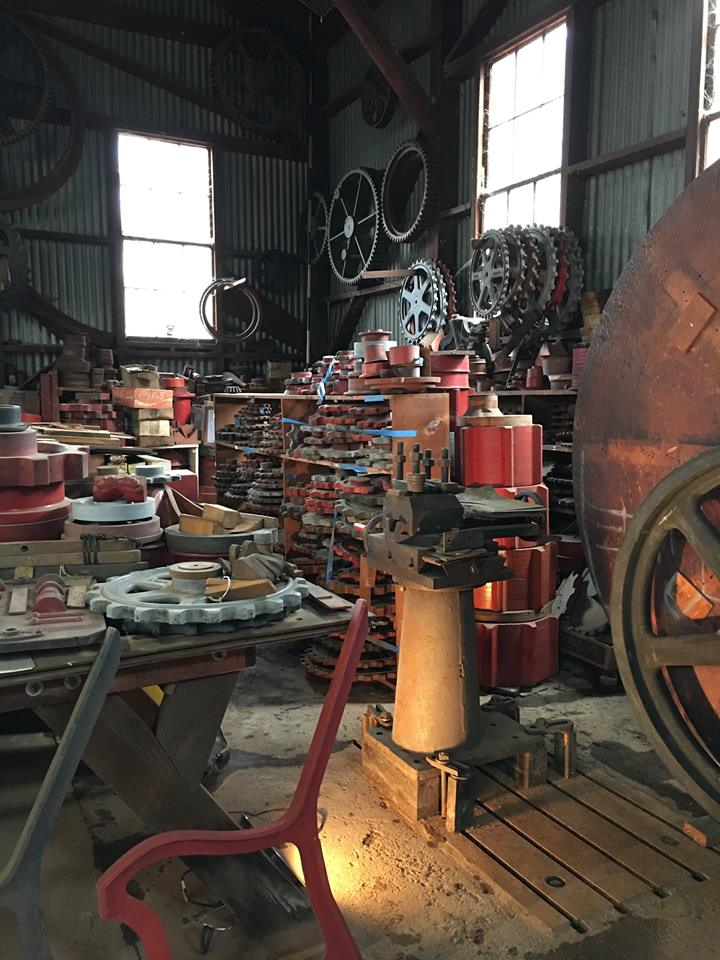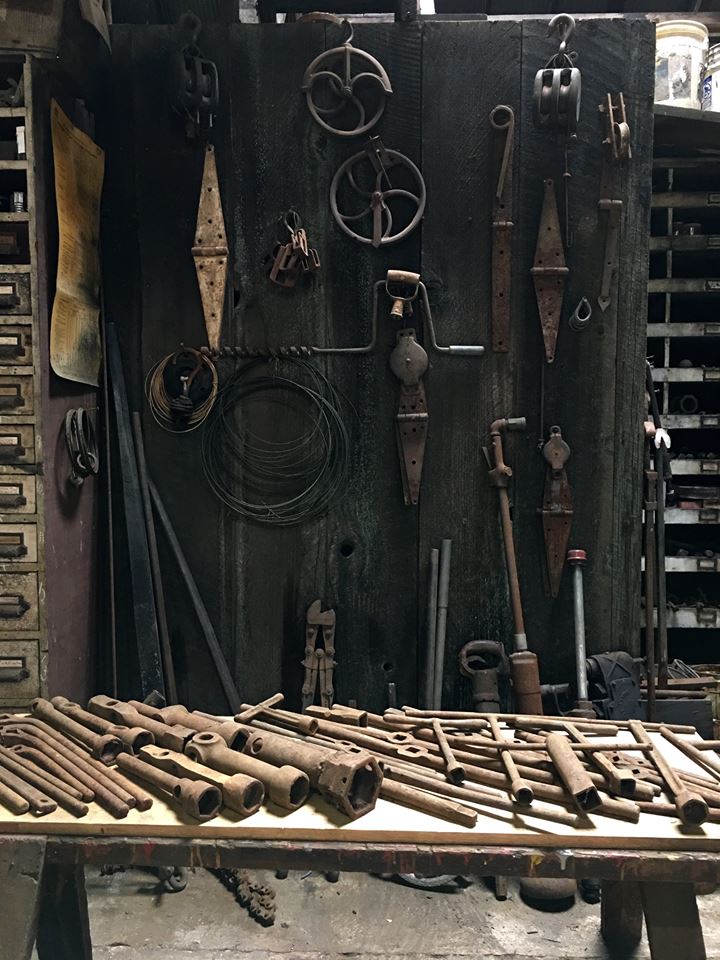 "We had a great time! What an amazing history we have in our backyard! Loved the docents and all their knowledge." – Ken Pries