KNIGHT FOUNDRY … DATES & EVENTS
Knight Foundry is OPEN the second Saturday of every month.
Tickets are now available! Feast at the Foundry 2022
Dinner, Music, and More on Sutter Creek's Eureka Street
to benefit Knight Foundry Restoration Projects
Saturday, September 17, 2022 | 6-9 p.m.
Bigger and Better Than Ever – Don't Miss It!
Come experience a delicious meal served on tables stretched along Sutter Creek's Eureka Street in front of the historic Knight Foundry complex. Visit with friends old and new as you enjoy appetizers and no-host local beer and wine, stroll through historic Knight Foundry, and shop the silent auction, the raffle, and the Gift Shop. Then enjoy a multi-course gourmet dinner as music rounds out the evening.
_______________________________________________________________
Tickets are $85 per person ($75 for Knight Foundry Alliance members; max. 4 per member).
Space is limited and this event will sell out, so please order your tickets soon!
Here's how to order:
Online: https://brownpapertickets.com/event/5514065
Email: info@knightfoundry.com
Phone: 209-560-6160
At Knight Foundry on Public Tour Days: August 13, September 10
_______________________________________________________________
Can't attend? Want more information? Want to donate an item or experience for our Silent Auction or Raffle, become a co-sponsor of FATF, or help make this Feast the best ever as a team volunteer?
Visit us online: knightfoundry.com, @visitknightfoundry on Facebook and Instagram, or contact us at the numbers above.
We hope to see you at Feast at the Foundry 2022.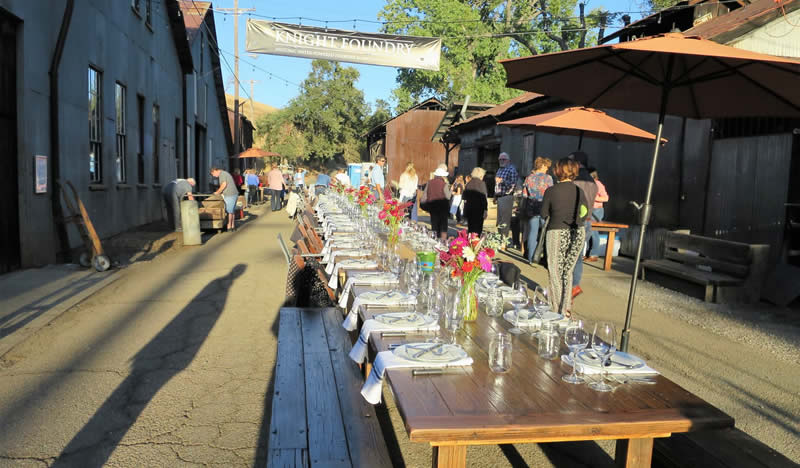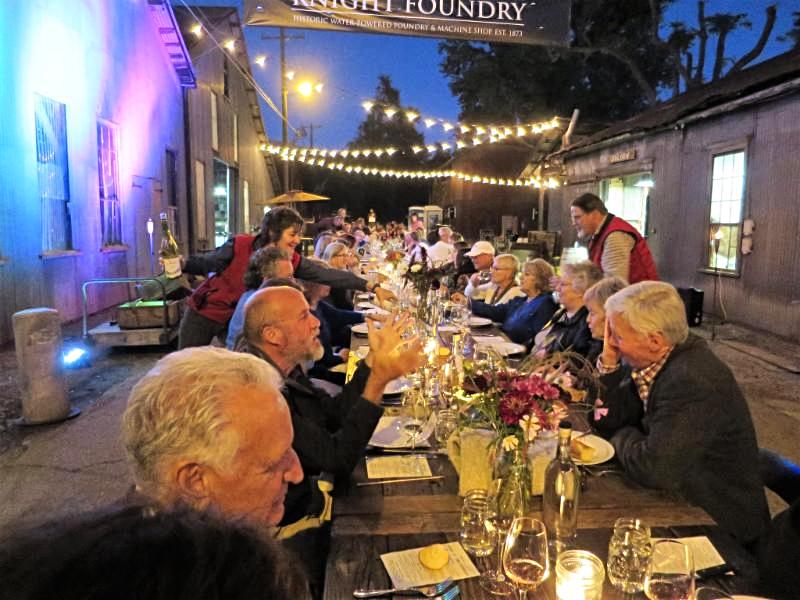 Public Knight Foundry Self-Guided Visits
Historic Knight Foundry in Sutter Creek welcomes visitors on the second Saturday of every month, 10 a.m. – 3 p.m. We're firing up the antique blacksmithing forge, pouring and crafting hot metal, re-creating the ancient art of tinsmithing, and demonstrating the magnificent and still-intact machinery. Tour at your own pace, meeting and talking with expert docents throughout the complex. Discover the compelling history that is historic Knight Foundry!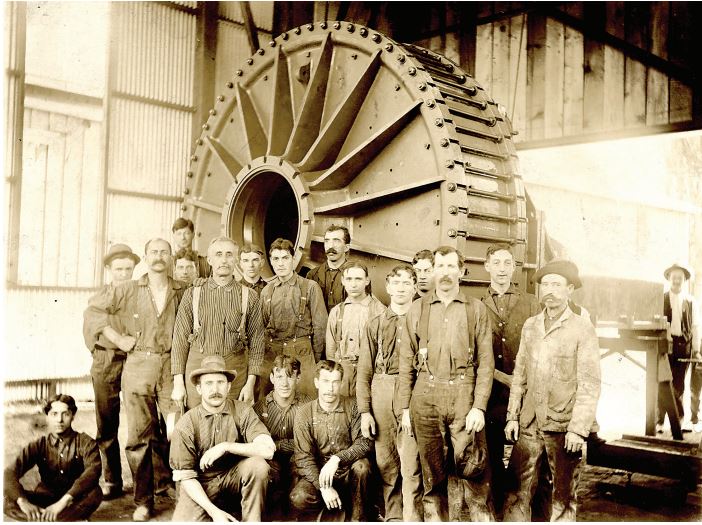 NARM Benefits: Knight Foundry is a member of the North American Reciprocal Membership program. If you have an active NARM-endorsed membership card from another organization, your admission to Knight Foundry is free on monthly tour days. Just present your card at our ticket counter.
Knight Foundry opens at 10 a.m. and the last tour tickets are sold at 3 p.m. All tickets are sold at the door. No reservations are necessary.
Admission is $15 for adults 18 and older, $5 for students age 5-17, free for children under 5 and for Knight Foundry Alliance members. Click here to become a member.
On Public Tour Day, if you have a temperature, don't feel well, or have been exposed to someone with COVID-19 or any contagious illness, please postpone your visit. Thank you.
Upcoming Second Saturday 2022 Tour Dates
August 13, September 10, October 8, November 12, December 10
Classes at the Foundry
If you're interested in joining the mailing list for future Foundry classes, including Blacksmithing, Pattern Making, and Introduction to Sand Casting, please contact us.
Private Tours
If your family, group, or organization would like to arrange a private tour of Knight Foundry:
Can't make it to the foundry? Visit our online Gift Shop.
See you at the Foundry! 81 Eureka Street, Sutter Creek, California 95685
This is a historic site. It is now fully operational with metal pours and blacksmithing demonstrations. There are tours conducted by people who know how a foundry works. There are many original pieces of machinery. There are many displays with explanations and old photos. Great experience in the way things were.

—Neil, May 2021
Knight Foundry is a national treasure. It's the last water powered foundry in the United States, possibly in the world. This group of volunteers work very hard to keep the hundred-year-old machines operating the way they did during the Gold Rush. It's well worth a visit. Also the town of Sutter Creek is very charming.

—John, February 2021
If you love to see working history you need to go here.

—Roger, January 2020
So much history to take in! Knight Foundry is a wonderful place to visit and see how the people back in those days made things work.

—William, April 2021
"It is a wonderful experience visiting the site. I highly recommend that you visit."

— Mark, June 2021
SUMMER 2019, Knight Foundry Visitor Review
"We visited the foundry yesterday and took the tour. It was fantastic! The way you have it arranged let us take our time and get answers to any questions we had. You have a great group of well informed and friendly docents that made us feel as if we were talking with old friends. They were all enthusiastic about the foundry and machine shop and it showed that they cared a lot about it. You are certainly blessed to have volunteers of this caliber. We will tell our friends about you. Thank you – Chris & Gail"